Golden Syrup Slice / Cakes

Print recipe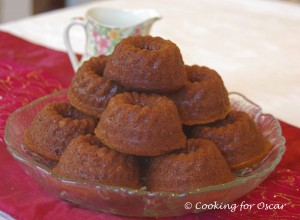 | | |
| --- | --- |
| Serves | 20 |
| Prep time | 15 minutes |
| Cook time | 45 minutes |
| Total time | 1 hour |
| Allergy / Intolerance | Amines, Artificial Addititives, Artificial Colours, Dairy, Egg, Glutamates, Preservatives, Salicylates, Wheat |
| Suitable for | Dairy / Lactose Free, Gluten Free, RPAH Elimination Diet - Low Chemical / Failsafe |
| Meal type | Dessert, Sweet Things |
| Misc | Child Friendly, Pre-preparable, Serve Cold, Serve Warm |
| Occasion | Casual Party, Picnic, Special Occasions |
| From book | Friendly Food |
Delicious, sticky, golden syrup cakes or slice.
Ingredients
Canola oil spray
3 cups plain white flour (or rice flour)
1 1/2 teaspoon bicarbonate of soda
1 cup golden syrup
1/2 cup sunflower oil
1 1/2 cup soft brown sugar
3/4 cups warm water
For the icing: (Optional)
1 1/2 cup pure icing sugar (sifted)
1/2 - 1 teaspoon citric acid (depending on taste)
Cold water
Directions
1.
Preheat the oven to 180°C for the slice or 170°C for the cakes.
2.
To make the slice: spray a cake tin 20 x 20 or 20 x 30 cm, then line with baking paper.
To make the mini cakes: spray 20 metal muffin or cake moulds, or use paper cake pans in silicon trays.

3.
Sift the flour and bicarbonate of soda into a large bowl.
4.
Put the golden syrup, oil and sugar into a saucepan. Stir over low heat until the sugar dissolves, about 3 – 4 minutes. Allow to cool.
5.
Add the syrup and warm water to the dry ingredients. Stir until well combined.
For the slice:
6.

Pour into the prepared tin and bake for 45 minutes or until golden. Allow to cool in the tin for 5 minutes before turning onto a wire rack to cool completely.

7.
For the icing, sift the icing sugar into a heat proof bowl. Add the citric acid and enough cold water to make a stiff paste (a very small amount). Place the bowl over a saucepan of simmering water and stir until thin enough to spread. Spread the icing over the cold cake.
8.
Cut into slices once the icing has set.
For the cakes:
9.
Divide the cake batter evenly between the cake moulds.
10.
Bake for 15 to 25 minutes or until golden, depending on the size of the cakes. The cakes are cooked when a skewer in the centre comes out clean. Allow to cool in the tin for 10 minutes before turning onto a wire rack.
11.

Can be served warm, with custard or ice cream, or cold.
Note
Low Chemical / Failsafe
This cake is very sticky and doesn't work well with silicon cake moulds.