Oscar and I have just had a little holiday with his Nana and Pa in Shepparton, where it was 35 degrees plus all week.  After a trip to the
Kids Town
 playground one afternoon we all needed something to cool us down.  Rather than just ice cream I made Oscar a spider (also called floats or  ice cream sodas).   I used just vanilla ice cream and lemonade, but if lemonade isn't tolerated it can be made with 'Magic Cordial' (see recipe below) mixed with mineral water or soda water.  Great as a special treat or for special occasions, such as birthday parties.
Vanilla Spider

Print recipe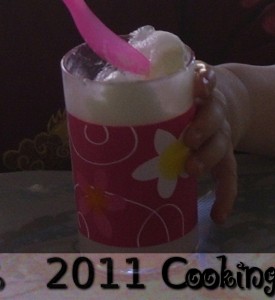 Vanilla spider - a fun drink for kids on a hot day or as a birthday party treat.
Ingredients
1 scoop Vanilla Ice Cream
Preservative-free lemonade or Mineral/Soda Water mixed with Magic Cordial (See recipe link for Magic Cordial)
Directions
| | |
| --- | --- |
| 1. | For each Spider, place a scoop of ice cream in the bottom of a clear glass. |
| 2. | Slowly pour the lemonade or mineral/soda water over the top of the ice cream, until the fizz reaches the top. |
| 3. | Enjoy with a spoon or a straw. |
Note
Low Chemical / Failsafe
Magic Cordial

Print recipe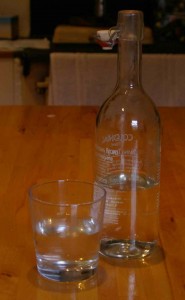 A low chemical alternative to fruit cordials for kids.
Ingredients
1 cup Sugar
1 cup Boiling water
1/2 - 1 teaspoon Citric Acid
Directions
| | |
| --- | --- |
| 1. | Combine the water and sugar in a jug and stir until the sugar is dissolved. |
| 2. | Stir in the citric acid to taste. |
Note
Low Chemical / Failsafe.