Cream Cheese Icing

Print recipe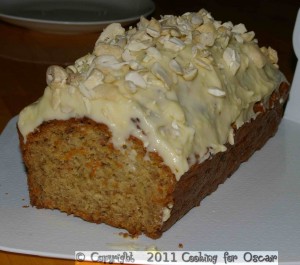 Cream cheese icing that goes well with fruit and vegetables cakes, such as carrot, zucchini or banana cakes. Optionally topped with raw cashews.
Ingredients
100g Light cream cheese
50g Unsalted Butter
1 cup Pure icing sugar (sifted)
1/2 teaspoon Citric Acid
Optional
1/3 cup Raw Cashews (chopped)
Directions
1.
Place all the ingredients except the cashews in a food processor and process until well combined.
2.

Spread over the top of the cake.

3.

Top with cashews (optional).

4.
If storing for a period of time, place the cake in an airtight container and store in the fridge.
Note
Low Chemical / Failsafe