Some more recipes to put a bit of variety into breakfast.  The overnight oats I actually came up with for myself, not Oscar.  I love bircher-style muesli, but we consume a lot of dairy in our house, so I'm trying to cut down.  I was searching for soaked oats recipes without milk, cream or yogurt and found this one from Oh She Glows.  I took out the chia seeds and replaced them with grated coconut and quinoa and amarantha grains – and now its my new favourite breakfast.  I also alternate a between rice milk and almond milk, and vanilla essence and maple syrup.  I haven't taken the extra step, as in the original, of stirring through cashew paste/butter.  For me its perfect as it is, but I have tried other fruits instead of banana and it really didn't work.  I think its the creaminess of the banana that makes it.  The second recipe is for buckwheat muffins.  These are just the right flavour for breakfast and not to sweet, but the sugar on top is a nice treat.   I found the recipe for them in a post titled "A muffin you haven't tried" – I hadn't and I'm glad I did.  We also made them in dinosaur shapes – which is yummier, apparently!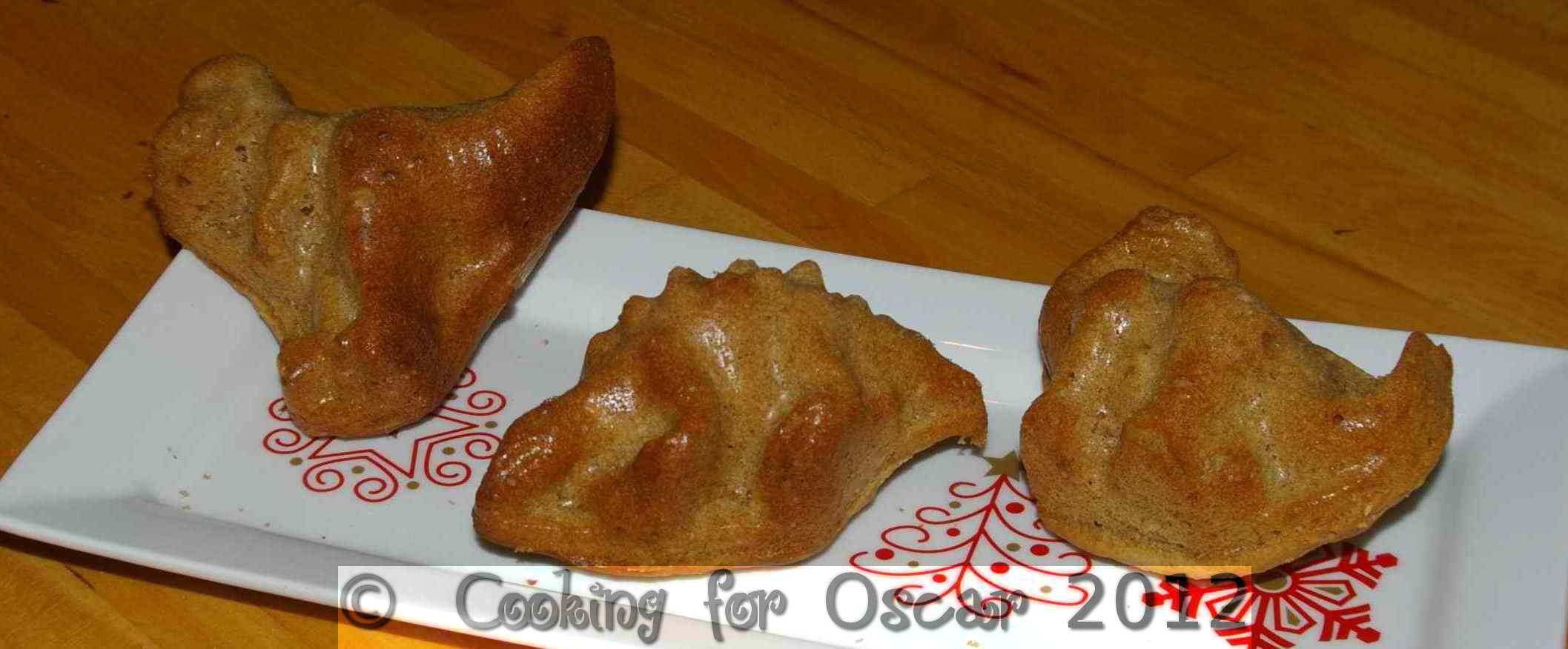 Overnight Oats

Print recipe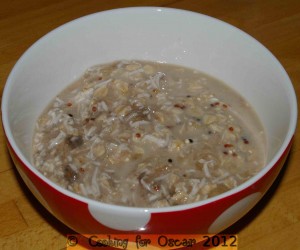 Easy, delicious overnight soaked oats, no cooking required.
Ingredients
1/3 cup rolled oats
3/4 cups rice or almond milk
1 tablespoon fresh grated coconut (refer to Basics page)
1 tablespoon mixed quinoa and amaranth grains (I use Olive Green Organics Andean Grains Mix)
1 Ripe banana (peeled and mashed)
1 teaspoon vanilla essence or maple syrup
Directions
| | |
| --- | --- |
| 1. | Mix everything together in a bowl. Cover and leave overnight in the fridge |
| 2. | Serve cold or place in the microwave for 1 minute to warm it to room temperature. |
| 3. | Serve as-is or top with other fresh fruit and more maple syrup, if needed. |
Note
Moderate / High Salicylates, Low Glutamates, Moderate / High Amines
The amine levels in bananas increases as the banana ages.  Just ripe bananas are moderate in amines, very ripe bananas are high in amines.
Using rice milk will give a moderate salicylate version, almond milk is high in salicylates and amines.
Refer to Basics page for fresh grated coconut.
Buckwheat Breakfast Muffins

Print recipe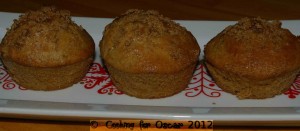 A healthy muffin with buckwheat and buttermilk for breakfast.
Ingredients
Canola oil spray
1 cup plain wholemeal flour
1/2 cup plain white flour
3/4 cups buckwheat flour
1 teaspoon baking powder
1 teaspoon bicarbonate of soda
1/2 teaspoon salt
1/2 cup brown sugar (firmly packed)
1 cup low fat buttermilk
2 Large eggs
1/2 cup sunflower oil
1/4 cup brown sugar (extra)
Directions
| | |
| --- | --- |
| 1. | Preheat the oven to 200°C and spray two 6-hole muffin trays with the canola oil spray. |
| 2. | Sift the white, wholemeal and buckwheat flours together in a large bowl with the salt, bicarbonate of soda, baking powder and brown sugar. Add the husks from the wholemeal flour back in. |
| 3. | In another bowl add the buttermilk, eggs and sunflower oil and whisk until smooth. |
| 4. | Add the wet ingredients to the dry ingredients and stir until just combined. |
| 5. | Divide the batter evenly between the muffin trays. Sprinkle the top of each muffin with the extra brown sugar. |
| 6. | Bake for 15 to 20 minutes, until lightly browned. Allow the muffins to cool in the trays for 5 minutes then transfer to a wire rack. |
| 7. | Serve cold or warm, plain or with a bit of butter or rice malt syrup. |
Note
Low Chemical / Failsafe