The Easter long weekend starts today, and while this post is going out we will be eating pancakes for breakfast (actually I hope we get to sleep in a bit longer!).  Pancakes are our favourite holiday/weekend breakfast.  They are easy and can be adapted to almost any dietary restrictions.  This recipe comes from the Martha Stewart website, and I just made my own tweaks with the flour and method.  The same goes for hamburgers, my second recipe.  These hamburgers  are really yummy and easy to make; perfect for casual BBQs this weekend (weather permitting).  And when you make them up you can add whatever you can have.
I hope you enjoy your long weekend, however you choose to spend it.
I am also entered in the Best Australian Blog People's Choice Awards – please vote for me here.
Buttermilk Pancakes

Print recipe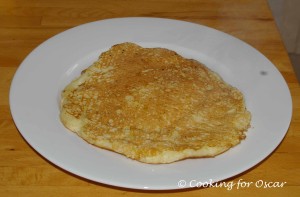 Yummy buttermilk pancakes.
Ingredients
1 cup plain white flour
1 cup plain wholemeal flour
2 teaspoons baking powder
1 teaspoon bicarbonate of soda
1/2 teaspoon salt
3 tablespoons white sugar
2 Large eggs
3 cups buttermilk
4 tablespoons butter (melted)
Extra butter (for cooking)
Directions
1.
Sift the flours, baking powder, bicarbonate of soda, salt and sugar together in a medium sized bowl, adding the husks back in.
2.
In a separate bowl combine the eggs, buttermilk and melted butter.
3.
Add the liquid ingredients to the flour and whisk to combine, the batter should have small to medium lumps.
4.
Melt a little bit of butter in a hot frying pan. Pour a 1/2 cup of batter into the frying pan and cook until there are bubbles on the top. Flip over and cook until the bottom is golden. Repeat for the remaining batter.
5.
If you want to serve the pancakes all at once, preheat the oven to 100°C (Low) and keep the pancakes warm in the oven wrapped in foil.
6.

Serve warm with your favourite toppings.
Note
Low Chemical / Failsafe
Hamburgers

Print recipe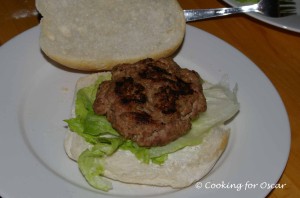 | | |
| --- | --- |
| Serves | 5 |
| Prep time | 50 minutes |
| Cook time | 10 minutes |
| Total time | 1 hour |
| Allergy / Intolerance | Amines, Artificial Addititives, Artificial Colours, Egg, Glutamates, Preservatives, Salicylates |
| Suitable for | RPAH Elimination Diet - Low Chemical / Failsafe, RPAH Elimination Diet - Moderate Chemical |
| Meal type | Lunch, Main Dish |
| Misc | Child Friendly, Freezable, Pre-preparable, Serve Hot |
| Occasion | Barbecue, Casual Party |
Easy, delicious hamburgers.
Ingredients
Hamburger:
500g mince (chicken, beef, lamb)
2 teaspoons minced garlic
1 tablespoon chopped chives
1/4 cup rice or bread crumbs
pinch salt
100ml light cream cheese
To serve:
5 bread rolls or hamburger buns
Iceberg lettuce
Chickpea dip (refer to recipe)
Directions
| | |
| --- | --- |
| 1. | Combine all the ingredients for the hamburger in a medium sized bowl and mix together with your hands until it is well combined. |
| 2. | Put the hamburger mixture into the fridge for 30 mins. |
| 3. | Divide the meat into 5 parts and roll each part into a ball, then flatten to 1cm thick. |
| 4. | Store the hamburgers in the fridge until ready to cook, or freeze for longer storage. |
| 5. | Cook on the BBQ, grill or frying pan. |
| 6. | Serve on a bun with chickpea dip and lettuce, plus any other allowed ingredients. |
Note
Low Chemical / Failsafe
Variations:
If moderate salicylates and amines are tolerated you can use Tzatziki dip instead of chickpea.

If moderate salicylates only are tolerated include grated carrot and peeled cucumber in  the hamburger.

If eggs are tolerated, add a fried egg to the hamburger.

If amines are tolerated use pork mince.
Serve with no-tomato sauce, pear sauce or pear and vegetable sauce.
Refer here for the recipes for:
Image courtesy of  debspoons / FreeDigitalPhotos.net